Shishkebopera!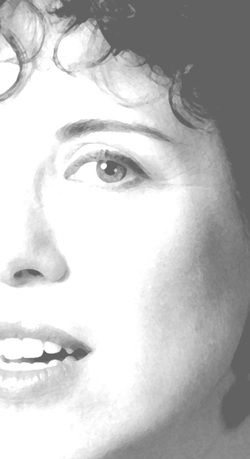 "At last, witty and whimsical
operatic send ups that work
and make for a truly exhilarating
evening...I laughed myself silly
and was happily reminded of [her]
illustrious predecessor,
Anna Russell."
-- Nimet Habachy, WQXR

Shishkebopera!
, Andrea's original one-woman opera comedy concert, founded on the notion that to sing is heaven, to skewer divine, keeps opera cogniscenti and neophytes listening and laughing.
It includes such numbers as
Endless Handel
and
You Gotta Get a Gimmick
(featuring Lakme, Mimi and Brunhilde), riffs on encore styles and contemporary opera, a mad scene (de rigeur) and gentle digs at divas and divos.
The show can be tailored for the presenter's requirements: It has been performed as a full evening's entertainment, with intermission, or in an abbreviated format, for fund-raisers (e.g. for the El Paso Opera and Berkshire Opera Company) or as parts of revues (e.g., for Celebrate Brooklyn).
Watch excerpts
---